Updated: 15/4/2023
What factors contribute to startup success, and what do startups need most? Startups seeking new investors, regardless of size, must better understand what motivates individual investors or venture capital organizations. A startup must be successful not just rely on financial aid but also on better mentoring and guidance to grow faster and stronger on the entrepreneurial path.
What Is Startup Incubator?
A startup incubator is a collaborative organization that helps young businesses be successful. Incubators assist entrepreneurs in overcoming several of the challenges that come with starting a business by offering workspace, initial capital, coaching, and training. A startup incubator's only objective is to assist entrepreneurs in growing their businesses.
Incubators are commonly related to universities, and certain business schools (such as Columbia or McCombs) enable students and graduates to participate in these programs. Other incubators, on the other hand, are founded by governments, civic groups, startup organizations, or successful entrepreneurs.
What Is Startup Accelerator?
Startup accelerators provide education, guidance, and funding to early-stage, growth-oriented businesses. Startups participate in accelerators for a set length of time as part of a cohort of firms. The accelerator experience is a method of intensive, quick, and immersive education designed to accelerate the life cycle of young creative enterprises by compressing years of learning-by-doing into a short period.
Why Startup Accelerators?
Accelerators provide a period of intense, focused attention that allows founders to compress years' worth of learning into a few months, which accelerates the process of scaling ventures. Evidence shows that graduates of top accelerators see an acceleration in reaching key milestones, such as raising venture capital, gaining customer traction, and exit by acquisition. Accelerators aid venture development primarily through the intensive learning environment itself and have a positive impact on regional entrepreneurial ecosystems by increasing seed and early-stage entrepreneurial financing activity, not just for accelerated startups but also for non-accelerated companies.
Startup Incubator VS Startup Accelerator
| | | |
| --- | --- | --- |
| | Startup Incubator | Startup Accelerator |
| Duration | 1 to 5 years | 3 to 6 months |
| Business Model | Rent; non-profit | Investment |
| Cohorts | No | Yes |
| Selection | Non-competitive | Competitive, cyclical |
| Venture Stage | Early or late | Early |
| Education | Ad hoc, human resources, legal | Seminars |
| Mentorship | Minimal, tactical | Intense, by self and others |
Incubator VS Accelerator
Incubators may last anywhere from 6 months to 5 years, giving teams a lot more time to cope with the challenge that their business is trying to fix. Typically, incubators do not provide funding to businesses, instead providing office space, coaching, and partnership possibilities. Because no funding is provided, incubators do not need a share of the stock.
The same is true for a company's potential for growth. Because incubators are longer-term partnerships, there is more space for learning and improvement as the program progresses, therefore incubators are more tolerant of startups that haven't proven product-market fit or gained their first ten clients.
One of the main differences between accelerators and incubators is the structure of the particular program. A startup joined accelerator programs usually spend a few weeks to a few months working with a group of mentors to build up their business and prevent difficulties. Accelerators begin with an application procedure, but the best programs are usually quite competitive and selective. NEXEA, MaGIC and Startup Stash are some of the popular accelerators in Malaysia.
Typically, the accelerator program will invest a small seed fund in an early-stage company and access a large-scale mentorship network, in exchange for a small amount of company equity. The mentor network usually made up of startup CEOs, venture capitalists, industry experts, and other outside investors is frequently the most beneficial resource for young company founders early in their entrepreneurial journey.
During the end of an accelerator program, all of the startups from the same cohort usually make a pitch on demonstration day (sometimes shorter and referred to as a demo day) attended by investors and journalists. At this time, the company has been further developed and evaluated.
What Are The Most Common Startup Incubator Services?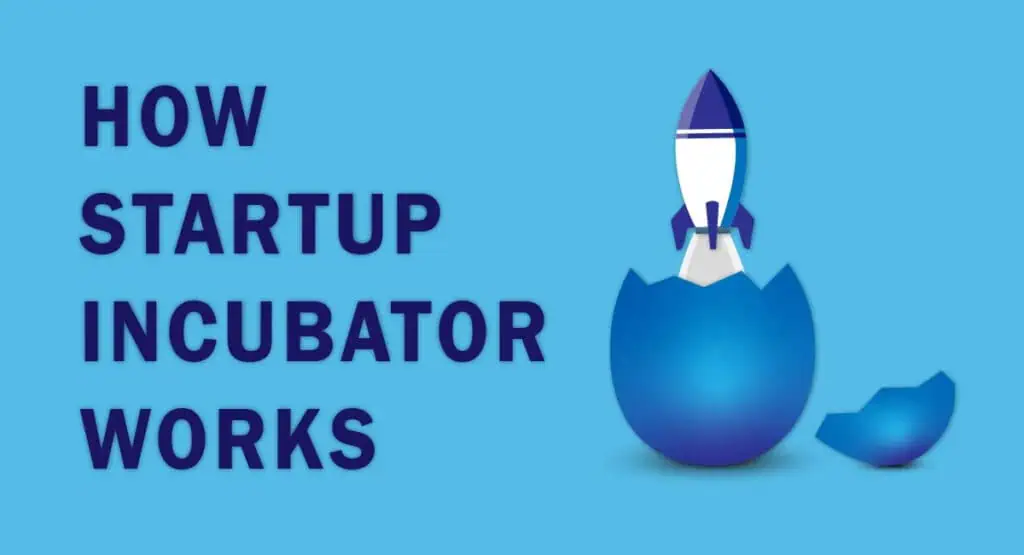 When considering whether to join an incubator, there are a few factors to consider. Incubators provide a long-term chance for entrepreneurs wishing to create a brand-new enterprise, so if your company is still in its early stages, the networking, mentorship, and support advantages might be beneficial.
Below are the listed benefits of joining an incubator:
Mentorship
Incubator members get the opportunity to hear and learn from the personal experiences of successful mentors in their field. While making errors on the path to success is an anticipated part of the process, these mentors are there to assist you to avoid making the same mistakes they did when they first started out.
Networking
Another significant advantage of an incubator is the access it gives to a network of established business partners, many of whom need substantial financial commitments to be a part of your company. The benefit of networks is the broad awareness they provide, as most businesses have limited marketing and public relations expenses in order to save money.
The incubator program may help startup founders get to know one another and share their experiences. This will promote and create opportunities for emerging enterprises to collaborate. Speaking with and learning from other entrepreneurs may provide you with the motivation you need to drive yourself and each other to the next level of success.
What Are The Benefits Of Startup Accelerator Offers?
Enrolling in a startup accelerator has various perks. They are beneficial since they may provide the following services to your startup:
Growth-Friendly Ecosystem
One of the most valuable assets of an accelerator program to a startup is access to all the structured building blocks under one roof, such as mentorship, funding, technology and support services in legal and financial aspects. In such a comprehensive ecosystem, a startup may navigate the financial cycle with the help of mentors who offer their experiences to avoid pitfalls.
Startups with Lower Risks
An accelerator will customize a program according to the startup so as to identify the hidden threat to its growth in the product market in terms of fit and quality, hiring, sales, marketing, competition and funding. It proposes to limit them, thus de-risking startup growth and paving the way for success.
Expanded Access to Clients and Investors
Startups frequently struggle to acquire clients and investors at the start of their journey, when they are most required. In such cases, an accelerator might step in and give their network to such key individuals.
This helps entrepreneurs better understand their customers and consumers' needs, work on real-life business cases in the accelerator program, and fundraise by establishing connections in the investment community. Accelerators may reduce the cost of starting a business by up to 50% while also offering mentoring, industry contacts, and perhaps future financial help.
The accelerator organizes entrepreneurs' community involvement activities for aspiring businesses, which aids them in hiring, branding, and overall ecosystem improvement. Accelerator-initiated events can allow other entrepreneurs to learn about and interact with the accelerator and its network.
The primary advantage of joining an entrepreneur engagement activity is that it provides a chance for like-minded entrepreneurs to exchange ideas, issues, and requirements. It improves the working environment and aids in the formation of a strong team.
Global Expansion Opportunity
For startups looking for global expansion, an accelerator may also assist them to use their worldwide network of peers recognized for their knowledge, experience, and contribution, as well as strategic support, human and financial resources, and unique networking.
Startups may take strong and deep roots, become established brands, and make their mark in their respective sectors with this support. With mentorship, financial opportunities, industry networking, and access to a worldwide network for all-around assistance, startups may have a smart and easy take-off and rise quickly in the real world.
In Conclusion
Consider what your company's most urgent needs are before selecting the best partner to assist you on your entrepreneurial path. An accelerator program is not always necessary for some companies at a certain stage. Some companies prefer to expand slowly and may not require venture money to do so.
On the contrary, a startup accelerator is an excellent option for a company in need of professional mentoring, investment, and growth. If you're ready to invest time and effort, an accelerator program might be excellent for your company.
NEXEA is a startup accelerator that focuses on assisting and investing in tech startups with the potential to become the next technology giant. Check out some of our programmes below:
References
Understanding What Is Startup Incubator?
Understanding What Is Startup Accelerator?
The Benefits of Joining a Startup Incubator to Grow Your Business
The Advantages of Joining a Startup Accelerator to Grow Your Business