Updated on 29/10/2023
When people think about tech startups, Malaysia or Malaysian startups are rarely among the first things that come to mind. Even though this is true, the country has constantly been regarded as one of the world's most promising developing technology startup centres, with multiple top startups originating from Asia. When compared to its neighbours, Malaysia is known for being very big on digital technology, and this interest in technology helps to drive innovation, which leads to more top Malaysian entrepreneurs.
Below are some Tech Startups in Malaysia:
Iflix
Industry: Digital Entertainment, Video Streaming – Total funding: $ 298 Million
Iflix is a Malaysian live stream service that offers limitless access to TV series, movies, and other content on mobile devices, desktops, and television. For a monthly price, iFlix gives you access to a huge selection of comedy, dramas, cartoons, and movies from all around the world to play or download.
website: iflix.com
StoreHub
Industry: Point of Sale, Enterprise Software – Total funding: $ 6.1 Million
StoreHub was founded in 2014 and it offers point-of-sale technology and digital services to retailers. It supports retail businesses in managing their operations and connecting with their customers all over the world. StoreHub is based in Kuala Lumpur and has offices in the Philippines, Thailand, and China.
website: storehub.com
iPrice
Industry: Coupons, E-Commerce – Total funding: $ 9.8 Million
iPrice is a Southeast Asian e-commerce discount and coupon site with an emphasis on Malaysia, Indonesia, Vietnam, Singapore, Hong Kong, Thailand, and the Philippines. It assists online customers in comparing costs, discovering items, and obtaining discounts from the top online stores in the region.
website: ipricegroup.com
Carsome
Industry: E-Commerce Platforms, Automotive – Total funding: $ 27.4 Million
Carsome is an online auction site for secondhand automobiles. It aids automobile owners in the process of selling a car, from inspection to valuation and payment, as well as logistics, all while reducing the expenses associated with selling a car. Carsome is a Malaysian company that also has operations in Indonesia, Thailand, and Singapore.
website: carsome.my
Kaodim
Industry: Professional Services, Online Portals – Total funding: $ 11.6 Million
The Kaodim Group is a digital platform to connect consumers with trustworthy, vetted service workers in cleaning, plumbing, photography, and a number of other disciplines. Malaysia, Singapore, the Philippines, and Indonesia are all served by Kaodim.
website:kaodim.com
Lapasar

Industry: Information technology, B2B marketplace platform– Total funding: $ 2.5 Million
Lapasar is a Malaysian tech startup situated in Sungai Buloh, Malaysia, which was formed in 2016. The company has developed a B2B marketplace platform that allows businesses to connect with and place orders with suppliers all across the country. This also includes integrated procurement solutions to help buyers enhance their corporate governance.
The firm has gone through five rounds of startup investment since its founding. Six investors contributed to these rounds, allowing the company to raise a total of $2.5 million as a result of their efforts. NEXEA is one of the main investors to assist Lapasar in the early stages.
website:Lapasar.com
Paywatch
Industry: Fintech – Total funding: MYR 21.9 Million
Paywatch is a Malaysian tech startup situated in Kuala Lumpur, Malaysia, which was formed in 2017. The firm offers a fintech platform that allows companies to provide employees real-time access to their pay, allowing them to take what they have earned whenever they want, making financial planning easier.
website: paywatch.com
Poladrone
Industry: consumer technology, electronics – Total funding: $ 4.3Million
Poladrone is a Malaysian firm situated in Selangor, Malaysia, which was formed in 2017. Drones are used by corporations to provide aerial insights and automation across a variety of sectors, saving time, increasing efficiency, and ensuring a more sustainable future for organizations.
website: poladrone.com
FoodMarketHub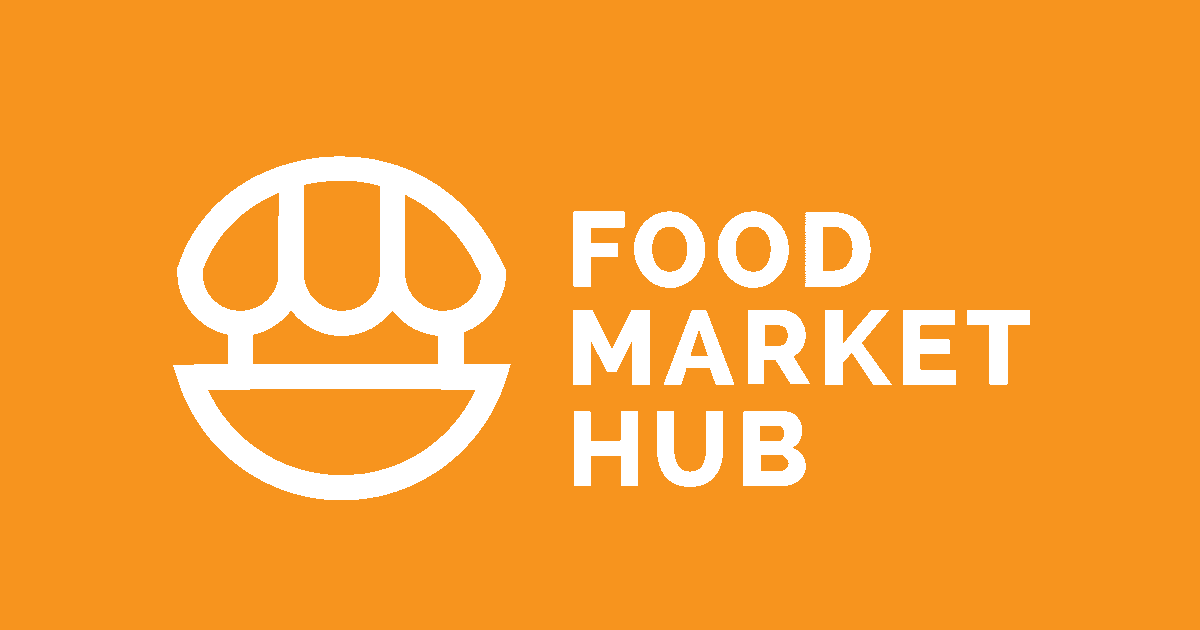 Industry: F&B digital platform – Total funding: $ 13Million
FoodMarketHub is a Malaysian company situated in Petaling Jaya that began operations in 2017. The firm provides restaurants with a digital platform that allows them to connect with key suppliers in order to get lower prices on the materials they require to prepare their meals.
website: foodmarkethub.com
What is a Startup company?
Startups are businesses or initiatives that are primarily focused on bringing a single product or service to market. These businesses usually lack a fully formed business plan and, more importantly, sufficient finance to go to the next stage of development. The majority of these businesses are started by their founders.
What are Tech Startups ?
Tech startups are businesses that use innovative technology to solve a market need. Google, Apple, and Facebook, among others, were once tech businesses. Google revolutionized search, Apple transformed home computing, and Facebook reinvented interacting and sharing with others online.
Startup founders aim of providing society with something it desperately needs but has yet to produce, resulting in expensive valuations and an exponential return on investment through an initial public offering (IPO).
A startup, which is based on innovation, strives to improve existing products or develop totally new categories of goods and services, disrupting long-standing ways of thinking and doing business across entire sectors. As a result, many companies are labelled "disruptors" in their respective sectors.
How Does a Tech Startup Work?
What sets a startup apart from other businesses, though, is how it goes about doing it.
Regular businesses just repeat what has already been done. An established restaurant can be franchised by a prospective restaurant owner. That is, they follow a pre-existing blueprint for how a company should operate.
A company is attempting to develop a whole new template. In the food business, this may imply meal kits that deliver the same thing restaurants do—a chef-prepared meal—but with convenience and variety that sit-down restaurants can't match. As a result, restaurants may reach a size that individual businesses couldn't match: tens of millions of prospective consumers rather than thousands.
Tech Startups Aim For Speed And Growth
The important element that distinguishes tech startups from other businesses is their pace and development. Tech startups strive to develop concepts rapidly. They frequently do so using a process known as iteration, in which they enhance goods based on feedback and use statistics.
A company may frequently start with a rudimentary skeleton of a product, known as a minimum viable product (MVP), which it will test and improve until it is ready to go to market.
Startups are often aiming to aggressively increase their consumer bases while improving their goods. This allows them to get greater market shares, which allows them to raise more money, which allows them to expand their goods and audience even more.
All of this fast development and innovation is usually in the service of one final goal: going public, whether implicitly or officially. When a company accepts public funding, it creates an opportunity for early investors to cash out and reap their profits, a concept known as an "exit" in startup jargon.
How are tech startups funded?
Tech Startups generally raise money via several rounds of funding:
Bootstrapping is a preliminary round in which the founders, their friends, and family invest in the company.
Finally, a business may elect to go public and raise money from investors through an initial public offering (IPO), a special purpose acquisition company (SPAC), or a direct listing on a stock market. A public firm may be invested in by anybody, and startup founders and early supporters can sell their holdings for a large profit.
The Securities Exchange Commission (SEC) feels that authorised investors' high incomes and net worths protect them from potential loss in the early phases of startup fundraising.
According to a paper published by UC Berkeley and Stanford experts, while everyone desires Peter Thiel's 200,000 percent return on his investment in a little firm called Facebook, the great majority of startups—roughly 90%—fail. This means that early-stage investors might get a 0% return on their investment.
How Do Successful Tech Startups Achieve Their Goals?
While many businesses fail, not all of them do. Many elements must align for tech startups to prosper, and important questions must be answered.
Is the team dedicated to its concept to the point of obsession? It's all about how you do it. Even a brilliant concept might fall flat if the team is still not willing to do so much more to support it.
Are there any domain experts among the founders? The founders should be well-versed in the industry in which they operate.
Are they prepared to invest the time? Employees in the early stages of a business are frequently required to work long hours. Startup entrepreneurs work 14-plus-hour days, according to a 2018 poll by MetLife and the US Chamber of Commerce. If a group is unwilling to spend the majority of its waking hours to a project, it will struggle to succeed.
Why did you come up with this concept, and why now? Is this a novel concept, and if so, why haven't others done it? What makes the startup's staff special in its ability to break the code if it isn't?
If a tech startup can answer all of these questions, it could have a chance to join the 10% of early-stage firms that survive.
What Challenges Do Startups Face?
Uncertainty and constant change: Startups operate in a highly dynamic and unpredictable environment, which requires them to be flexible and adaptable to changing market conditions, customer demands, and technological advancements.
Difficulty in reaching initial goals: Startups often face challenges in meeting their initial business objectives, such as securing funding, building a customer base, and achieving profitability.
Partnership decisions: Choosing the right partners and collaborators can be critical to the success of a startup. However, it can also be challenging to find the right fit and maintain a productive and beneficial relationship.
Hiring: Building a talented and motivated team is essential for the success of a startup, but hiring can be difficult, especially when competing against larger companies for top talent.
Cyber risks: Startups are increasingly vulnerable to cyber risks, such as data breaches, phishing attacks, and ransomware, which can compromise their business operations and damage their reputation.
Trying to do it all yourself: Founders often have to wear multiple hats and juggle various tasks and responsibilities, which can lead to burnout and affect the quality of their work.
Neglecting marketing and market research: Many startups focus too much on product development and not enough on marketing and market research, which can result in poor customer acquisition and retention rates.
These are just a few of the many challenges that startups face. However, with careful planning, execution, and persistence, many startups are able to overcome these obstacles and achieve success.
Finding the top Venture Capital firms in Malaysia for startup your dream
Below are Venture Capital funds in Malaysia for early-stage startup companies:
NEXEA Venture Capital is a startup investment firm that focuses on assisting and investing in tech startups with the potential to become the next technology giant. Investors and corporations interested in investing in or collaborating with future technological giants might use NEXEA's services.
Conclusion
The first stage in starting a tech startup is to get suitable venture funding. A good venture capital firm will not only provide funds but will also help and mentor a startup company during its early stages.
NEXEA provides the experience, mentoring, and expertise necessary to assist and develop young entrepreneurs and startups.
References