LinkedIn is the world's largest business-oriented networking platform aimed exclusively at professionals. In 2021, LinkedIn had more than 740 million members in more than 200 countries, including executives from all of the Fortune 500 companies.
A properly crafted LinkedIn profile helps you to build an online professional identity which can explore opportunities and networks that you may not have been aware of without the support of social media.
LinkedIn enables you to showcase your profile, expertise, recommendations, and connections. Your profile not only serves as the first professional impression of you when recruiters and employers search for candidates on this platform, but it also demonstrates credibility in your industry and highlights your achievements.
Many people continue to underestimate the importance of LinkedIn in their job search and are hesitant to embrace social media but this article discusses seven reasons why utilizing LinkedIn can benefit your job hunt.
Do You Need A LinkedIn Account For Business Growth?
Definitely Yes. Even if you don't spend much time on LinkedIn, or any time at all, it's worth spending 30 minutes or so setting up your comprehensive LinkedIn profile. Mark a reminder on your calendar to check in on it every six months or so, and update with any new, significant successes.
LinkedIn is the primary social networking site where recruiters and hiring managers hunt for new talents. As a result, you will not appear during searches if you do not have a presence on the site. Having an account also allows you to conduct research on organizations, interviewees, recruiters, and hiring managers, which is useful before submitting applications and attending interviews.
Even if you are not actively looking for a job, LinkedIn enables you to connect with current and previous co-workers and engage with people you meet at networking events, conferences, and so on. This will increase your visibility on the LinkedIn platform.
Understanding The Importance of LinkedIn Data To Establish Business Connections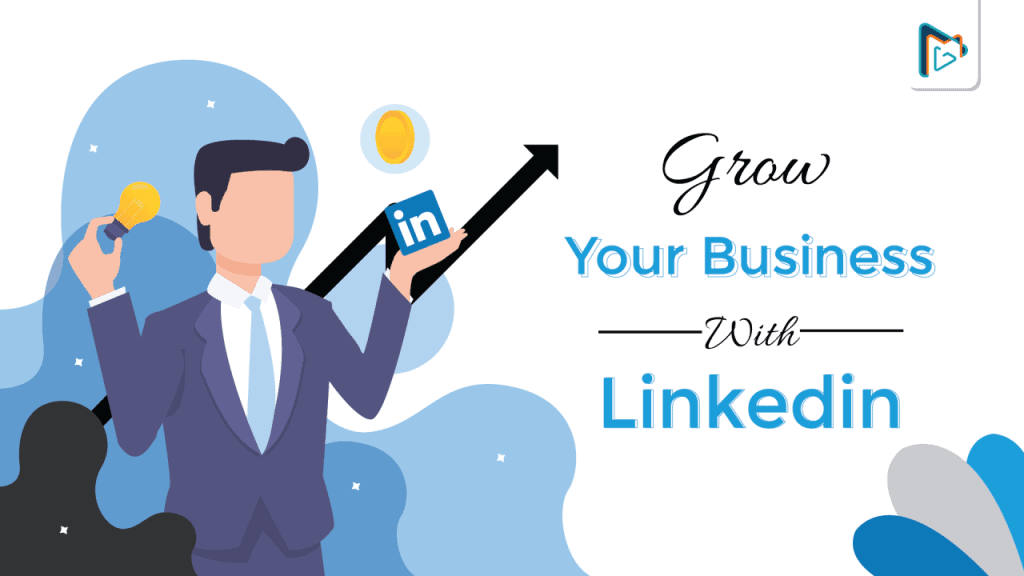 Begin by creating or editing your LinkedIn profile. That's how you communicate with others in your network. Your profile is also how you get discovered on LinkedIn since it offers information about your abilities and experience, which the bot crawls to connect with other professionals, talents and potential clients.
Below are the uses of LinkedIn data to assist in building your business connections:
Expand Your Networks
The importance of LinkedIn is for connecting with vendors, suppliers, manufacturers, and other third-party resources. After all, the platform's objective is to connect businesses and individuals with similar interests, and the strength of the network increases your chances of finding a dependable partner significantly.
Instead of poring over a phone book and researching costs for days or even weeks before deciding on a vendor, you may send a few InMails and be done in a matter of hours. Furthermore, seeing the vendor's internet presence gives a more complete picture of a firm than merely talking on the phone, allowing you to see if other businesses have had great experiences interacting with the vendor.
Evaluating Connections for Potential Chances
LinkedIn is an excellent tool for shaping that brand image. A well-managed profile may serve a good image for your business, which is an important part of any company plan. By remaining active and publishing frequently on the site, you may progressively increase your brand's popularity and trust among your potential client base through timely, relevant, and engaging updates. Your brand is how you identify with existing and prospective clients.
Furthermore, utilizing this platform may be a great way to market new products and services without having to resort to traditional advertising strategies. Unlike an expensive marketing campaign, creating a buzz on social media is inexpensive, flexible, and completely under your control.
Recruitment
Your dynamic and regularly relevant profile will undoubtedly draw inquiries and applications from top people searching for outstanding career opportunities on the network.
Take advantage of this by having a current list of open jobs and positions tied to your own company page, where anyone wishing to join your team can readily find it. Because LinkedIn is the most popular social network for business networking and career progression, top-tier talent is likely to come your way based solely on the quality of your company profile.
Creating Leads
Networking with potential customers by improving your account profile and company page, as well as continuously producing relevant and distinctive material, are both critical components of getting the most out of the social network.
As a direct result of continuing to develop a more cohesive and focused brand is the creation of new leads will occur organically when individuals find you on LinkedIn and like what they see. This strategy combines conventional word-of-mouth lead generation with the option of showing clients your best side by deciding what information is displayed on your profile.
Leveraging LinkedIn Data to Grow Your Business Prospects
LinkedIn has almost 600 million professional profiles, implying a practically limitless supply of network connections and career prospects. It currently is an important component of being a full-fledged expert in any industry, from looking for a new job to managing your personal brand.
Many business professionals believe it is only a networking site for job seekers and recruiters, and as a result, they lose out on the platform's greater benefits. As with any social network, the benefits of a well-maintained profile are based on outreach - whether to new customers, new vendors, or even new hires.
LinkedIn's numerous advantages as a social network make it an essential component of every company's online strategy and social media presence.
Below are the benefits of LinkedIn platform to boost your business:
Strengthen Your Credibility
Allow people to suggest and approve you based on your talents and previous work. When others suggest or endorse you, anybody who visits your profile can see this, and it demonstrates that you have other experts backing up your claims to have particular talents.
This is quite effective at building credibility. You may increase your reputation by using the recommendations and testimonials that LinkedIn allows your connections to leave on your profile.
As Authority Propaganda Platform
LinkedIn may serve as an inventory of "Rich Media". All of the photographs, articles, videos, and documents you've published on the platform may help you come up with new content or marketing plans.
If you always posting amazing articles related to your sector on LinkedIn. This might become a way for you to establish yourself as a reliable source of market knowledge and have occasionally caught the interest of professionals.
Customer Satisfaction
LinkedIn is an excellent platform for engaging with your consumer base via surveys, messaging, and comments. If done correctly, this may be a good way to boost client satisfaction and demonstrate that you are a company that cares.
Interacting with clients using public and private messaging through social networks is a great approach to handle any concerns and demonstrate that you are also listening to your customers. This is the place to get information from individuals whose ideas and viewpoints you value.
If you operate a business, getting feedback may help you locate new clients and make current customers feel appreciated.
In Conclusion
LinkedIn is an excellent platform for building your brand and ensuring you are efficiently exploring opportunities. Join groups and corporate sites to receive access to group member profiles, establish new connections, learn about industry news, and share your expertise in conversations.
In addition, you'll discover news updates from your contacts, organizations, and workplace. It is a wonderful way for keeping up with industry trends and reports.
References
The Importance of LinkedIn For Business Growth
Benefits Of LinkedIn Data To Build Your Business Connections